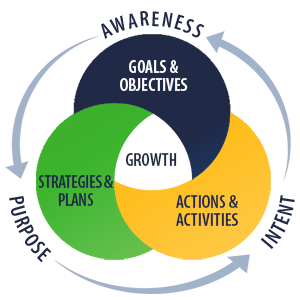 I've worked in multinationals, and I've worked as a solopreneur, and one thing I know for sure is that profitable businesses have a plan of action, and they follow that plan with intention.
Whether we're working on your brand, your ideal client, your products and services, your pricing, or your messaging, we'll start by creating awareness around your goals and objectives.  Then we'll work together to build a purposeful strategy and plan of action for getting there and I'll show you how to be intentional in your day-to-day activities to eliminate overwhelm and move towards the needle forward every day.
---
So, How Can I Help YOU?
| | | |
| --- | --- | --- |
| | | |
| Business Strategy | Brand Asset Design | Lead Your Marketing |
| Create a strategy that articulates where you are going and follows up with a plan on how to get there. | Design dynamic visual and written messages that position your brand as a leader. | Achieve your marketing goals while  you to focus your core business. |
| | | |
When we work together, I'll help you:
Establish time management techniques that help you create the space you need in your day (and in your beautiful mind!) to be purposeful about defining and achieving your success.
Identify what success means to YOU.
Break through blocks, doubts, limiting beliefs and anything else standing between you and the business success you desire.
Set specific goals for your business and map out steps for you to achieve your ideal success.
Be accountable for your progress with support and encouragement. I'm only a text, email, or phone call away when you need reassurance and inspiration.
Eliminate overwhelm, stress, and confusion. Feel empowered and confident as you move forward towards your business goals and a strong sense of self-worth.
Pinpoint the strengths and flaw of your brand, marketing, systems, pricing, products/services and build them up to support your business goals and objectives.
Learn to recognize and embrace business opportunities, while avoiding those things that deplete your energy and move you away from your goals.
My clients are business owners and entrepreneurs who have a growth mindset, are willing to embrace change, and are committed to their business and their contribution to the business community.  They love their business, but have lost their passion in the daily overwhelm and chaos – they want it back and they're willing to work for it.  My clients:
Are looking for a thought partner and strategic ally to help them achieve THEIR definition of success, not mine or anyone else's.
Are already making money.
Have goals that transcend financial profitability.
Want relief from the feeling of overwhelm and uncertainty about how to move forward in their business.
Want to be given specific steps and strategies to guide their path, and be held accountable for their progress.
Want to work with someone who comes with no judgement: just safe, trusting support.
Desire honest, down-to-earth feedback from someone who has walked their path before them.
Do you see yourself here?  If so, let me know – I'd love to help you define and achieve your definition of success!
Schedule a 20-minute discovery call now!